Around 1900, photographers only used medium format cameras, for the 35mm format did not exist at that time. The main problem was that the bigger the film is, the further the lens must be. That is why we have the image of the old days' photographer, carrying his wooden box around, deploying the beast into a long leather bellows, and hiding his mustache under a dark cover. The industrial revolution brought significant improvements to cameras: The wooden box turned to leatherette covered steel, shutters allowed several spring powered speeds, and diaphragm several stops. But the most important improvement was by far the ability to fold, resulting in a (relatively) small camera for a (relatively I said…) little weight.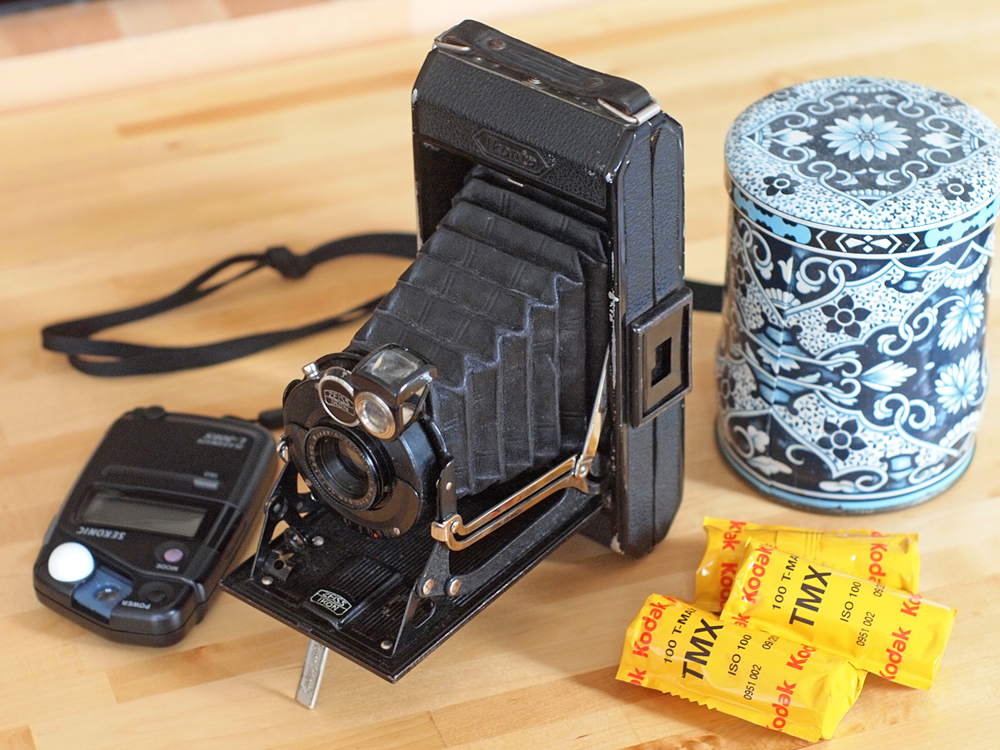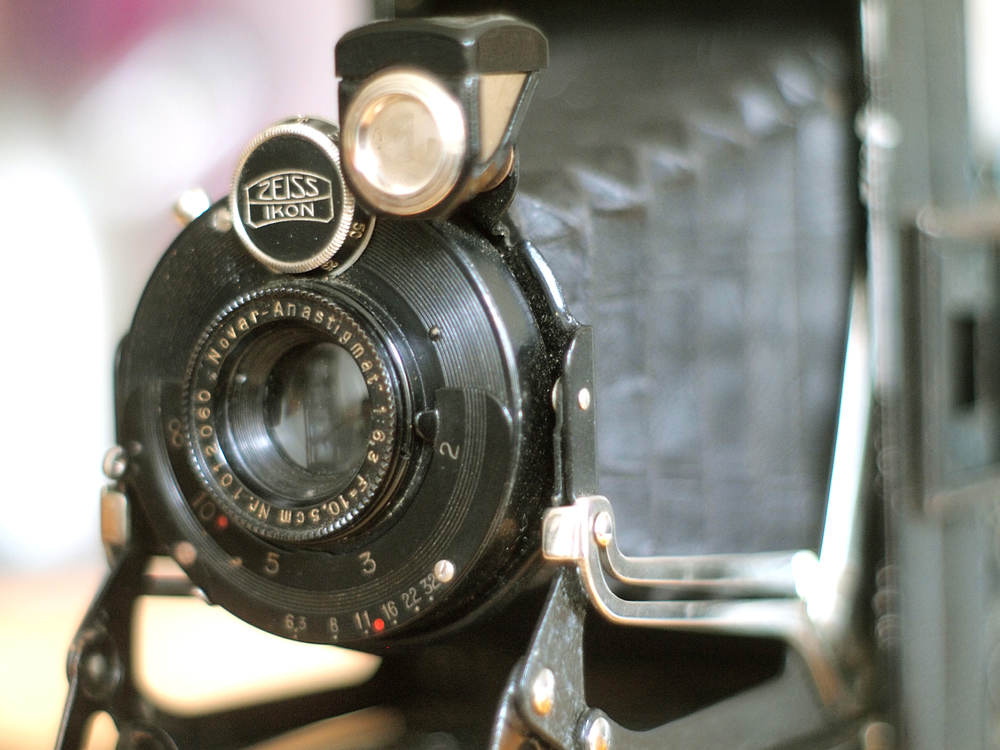 In 1929, Zeiss Ikon was founded by the merger of four companies (Contessa-Nettel, Ernemann, Goerz and Ica), and focused their offer of more than 1.000 camera models (!) to simpler lines. The Ikonta legendary camera was born: Ikonta is the name that comes in mind when one thinks of a folding camera. The one on the pictures above is from a garage sale in Paris and is the really first version of Ikontas, designed in 1929 or 1930 : The Ikonta 520/2 (6×9). While Super Ikontas were equipped with the famous Tessar lens, the Ikontas were rather modestly furnished with a not very luminous uncoated Novar Anastigmat 105mm f1:6.3, which was proudly advertising the Anastigmat feature (Nearly all lenses after 1950 are Anastigmat by definition. This was however a truly new feature in 1930).
Here are some test pictures I took with it, sharpness is not killing it, but the film size partially excuses the lack of quality. You will appreciate the regular frame.