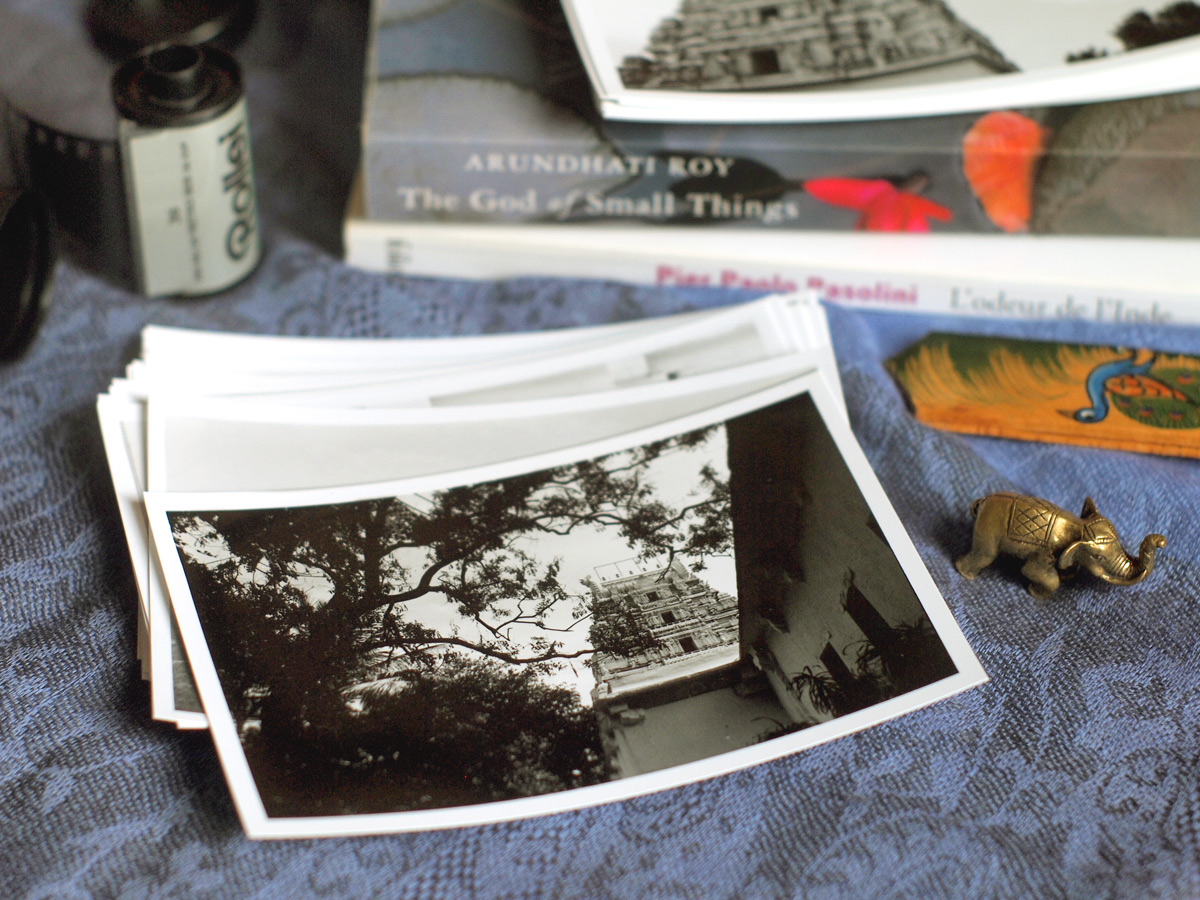 Back to reality
After the other weekend, and the gratifying experience I described in the previous post of printing in a professional darkroom, I was quite done with spending hours on my knees in my bathroom. However, considering the terrible weather, I decided to still give it a try, at least for a few prints. The first shots in the developer bath came out pretty decently so I decided to push the effort. I ended up printing two entire rolls of film from India. I even ran out of clothespins to hang the photos to dry.
A stack of small prints
I worked using half of 6 cm x 9 cm Adox MCP 310 paper sheets in order to make a photo album, so they are small prints. I still enjoyed the pretty crisp outcome from Ilford HP5 and FP4 on Adox paper.
Photos taken in 2016 in Karnataka, India. Camera: Voigtlander Bessa R with Color-Skopar 35mm. Film: Ilford FP4 and HP5. Processed in Pyrocat HD. Prints are made on 9 x 6 cm Adox 310 MCP paper from Maco direct. Scans are from the prints with original framing and white border.